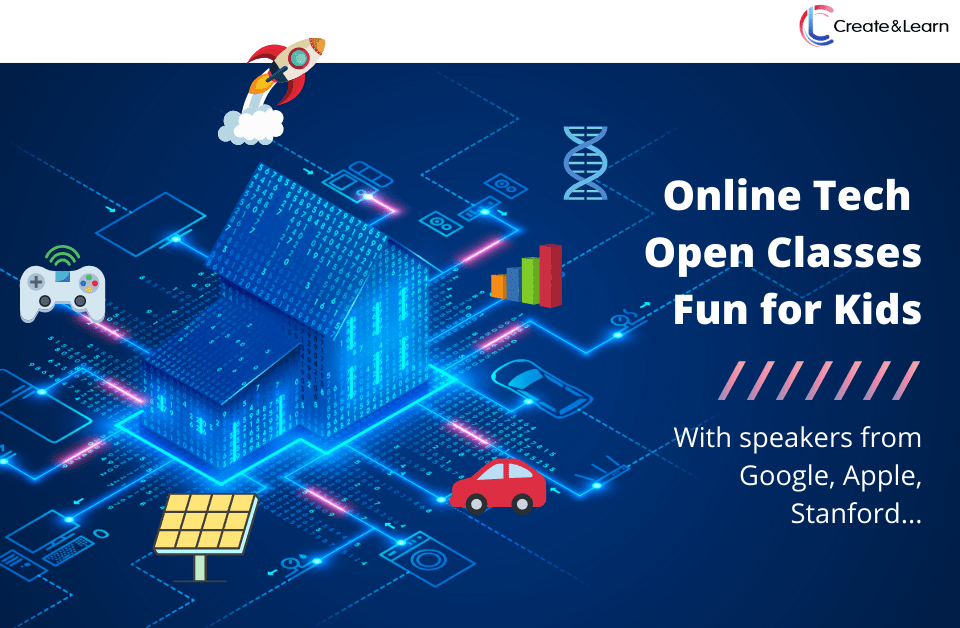 Are you looking for exciting activities for your children that stuck at home?
Join our Open Classes to learn about fascinating technologies with experts from Google, Apple, Stanford, and more. The open classes will give your child a glimpse of many different exciting aspects of the technology industry and how they make big things happen in the real world. And the classes are all free.
Discover the magic behind your favorite services like YouTube, Netflix, and Instagram. Learn how computer science is supporting the best sports teams to train, the making of your favorite action movies, the inventions of new vaccines, and many more.
Here are a couple of speakers who will kick off the series of Open Classes. Sign up for the Open Classes here or become a member to get notified about Create & Learn's future Open Classes
Internet - The Magic Behind the Scenes
By Winnie Lam - Director / Global Client Lead, Google
What happens behind the scenes when you play an online game like Minecraft or watch an online video, or text your friends on Snapchat? Is there a magical factory somewhere that does all the work? Where is this factory, and what happens inside it? Join this interactive class and find out!
By Elijah Meeks - Data Visualization Engineer, Apple. Executive Director, Data Visualization Society
More Open Classes in AI, Robotics, and more to be announced soon.
Join to learn about the fascinating world of computer science and be inspired to explore more!
Jessie
Founder & CEO of Create & Learn