Join hundreds of students all around the world for two fascinating Open Classes this week with speakers from Stanford and Apple!
We kicked off the series of Open Classes with our first speaker Winnie Lam from Google last week. Missed the talk? Don't worry. Check out the video of the talk to learn more about what happens behind the scene on the Internet for your favorite applications and games.
Now join two exciting talks this week to learn about genetics and visualizing data. Karen from Stanford will walk students through the basics of genetics and introduce a fun computer game about genetics. 'Elijah, one of the top experts in Data Visualization, will show you one of the most interesting areas of Data Visualization.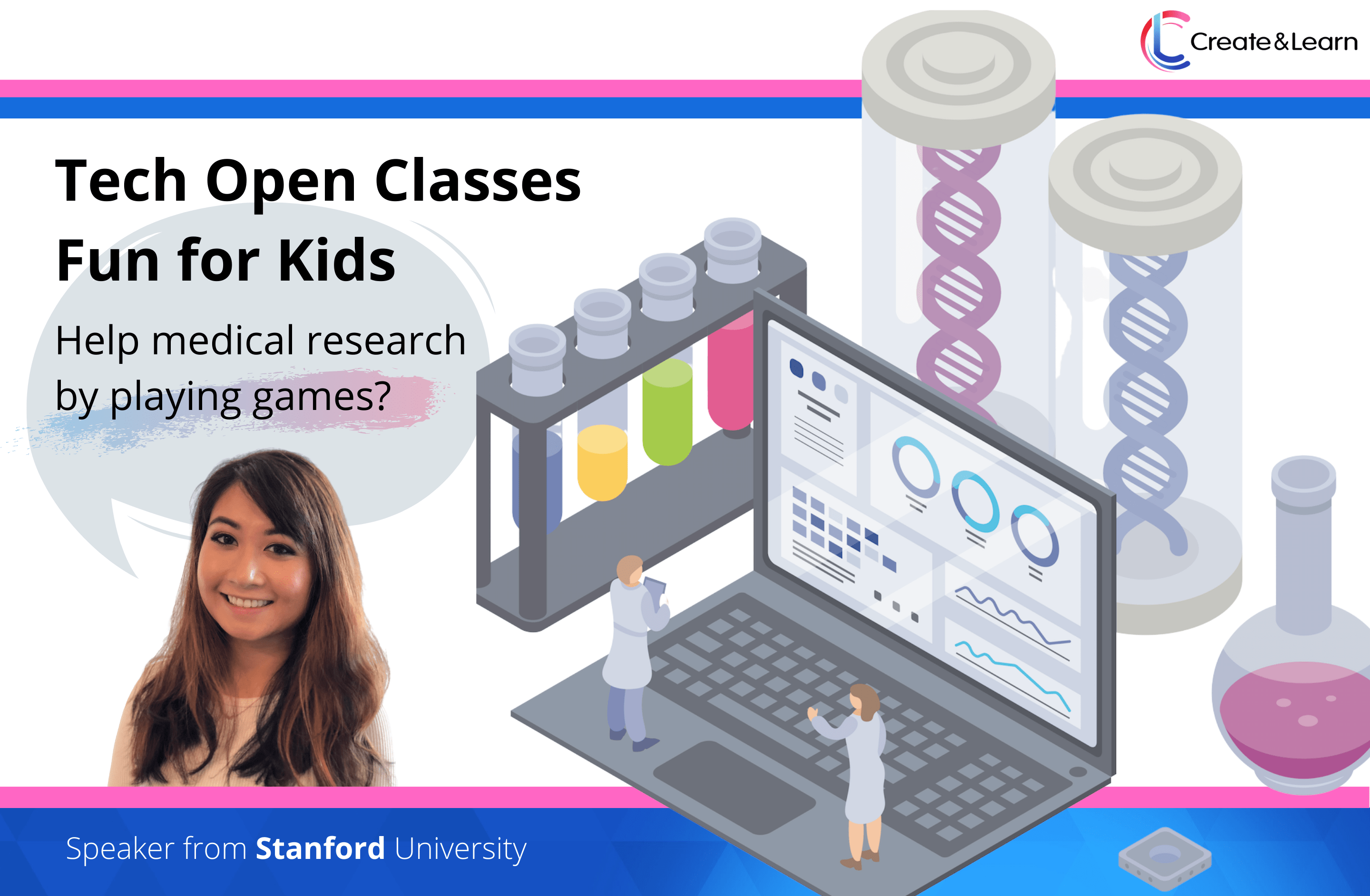 By Karen Tolentino
Researcher, Dr. Howard Chang's Lab at Stanford University
Do your kids love playing computer games? Do you know your kids can help scientists design vaccines by playing games? Genetics, together with computer science, are two of the most promising fields for the future. Join this talk to learn the basics of genetics and explore the fun game designed by Stanford experts!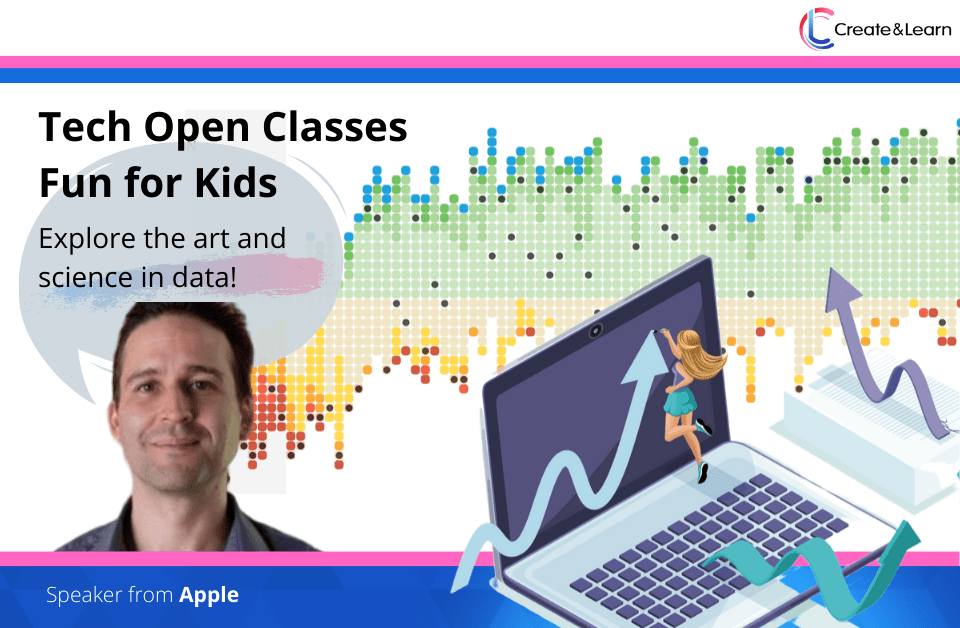 Art & Science in Our Online Life Data
By Elijah Meeks
Data Visualization Engineer, Apple
Executive Director, Data Visualization Society
You probably already know how to read a map and a bar chart but do you know how to read a network? Do you know that you are part of many networks? What's even a network? Join us to learn why networks are critically important for us to understand and its connection to most of our online life (like Amazon, YouTube, Roblox, and more). If you want to see a network, though, you need to use data visualization. In this Open Class, you will learn different kinds of networks and get a chance to create your own!
Sign up for the Open Classes here and stay tuned for future ones coming up!
Also check out our free introduction classes and take advantage of 50% on all camp classes.
Stay healthy, stay curious!
Jessie
Founder & CEO of Create & Learn