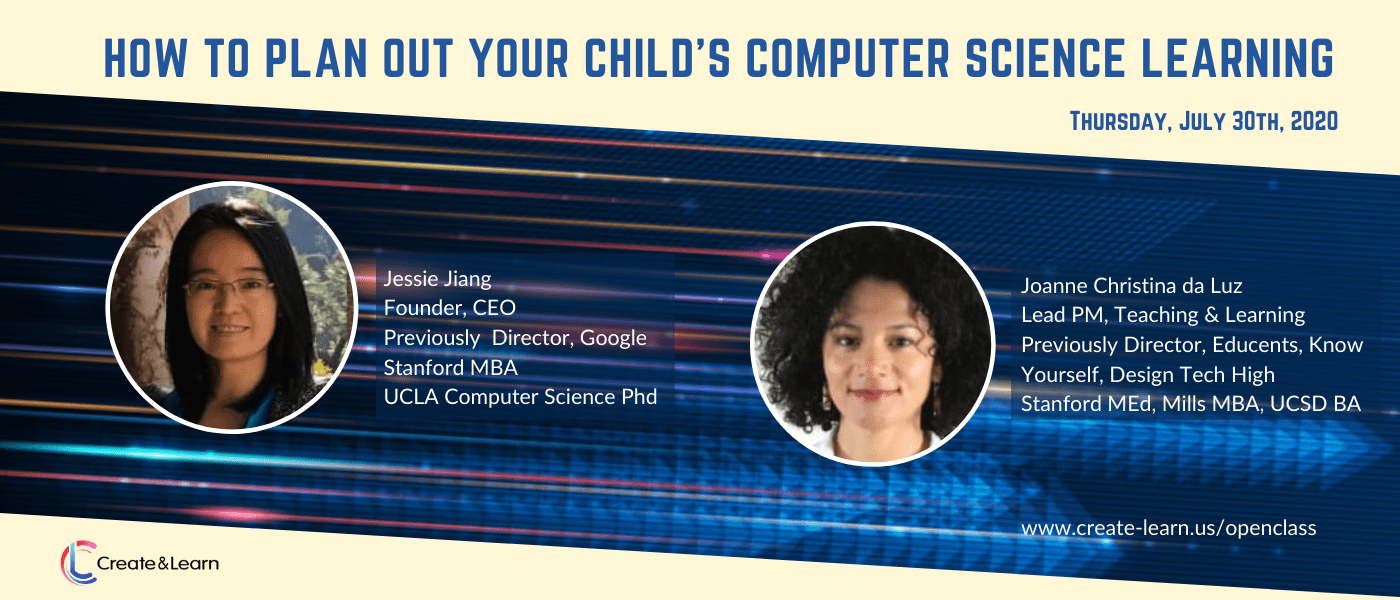 Studies show that 80+% of parents consider learning coding to be at least as or more important than learning math and English. Unfortunately, most schools are ill-equipped to teach it. There are many programs out there, but there are also many more misconceptions about Computer Science (CS) education than about other subjects. Here are just 3 examples we see all the time.
Misconception 1 - My Kids Can Learn Coding from Websites
Many parents are led to believe that kids can learn coding just by watching videos and playing coding games. Many of these websites are great tools. However, no parent would believe their children can do math, English, or science by just watching video and playing games on their own without a teacher. There is no difference for coding. A qualified teacher is a "must have" for truly learning coding as well.
Misconception 2 - Computer Science = Coding
Computer science has never really been just about coding. Check out the Computer Science curriculum at top universities like MIT, Stanford, or Princeton where only a few classes are about coding. With the development in cloud computing, data science, AI, and other fields, Computer Science has extended even further beyond coding. This is why at Create & Learn, coding is just one of the multiple curricular paths we teach.
Misconception 3 - It Is Just Coding. It Is All the Same
As mentioned earlier, CS education is not coding. But even for just coding, the quality of the programs vary a great deal and suffice to say most of them are not up to standard. Check out our blog on 4 Simple Ways to Tell if Your Kid's Coding Class Will Work as Advertised to learn some great tips without having to become an expert on CS education.
This likely sounds like too much to consider while navigating your child's education. So how should parents plan out their children's CS learning?
Join this special live event to get first hand information from our founder Jessie (Computer Science Phd, Stanford MBA, and former Google Product Director) as well as Joanne (Lead PM in Teaching & Learning Innovation, Stanford Master of Education, Mills MBA) about how to best plan your children's CS education based on your own children's interests and experiences.
July 30 Thursday 4:30pm Pacific Time / 7:30 Eastern Time
Have questions you want us to cover? Please fill out this form. We will do our best to address them. Want to share your experiences with helping your kids learning coding? Please fill out the same form as well. We will share with the audience at the event.
Looking forward to seeing you!
Create & Learn Team