Do you know that there is more computational power in a phone these days than the Apollo 13th that landed on the moon? How does it do it? Join this new Open Class with a Google expert, and learn more about how coding works on your phone!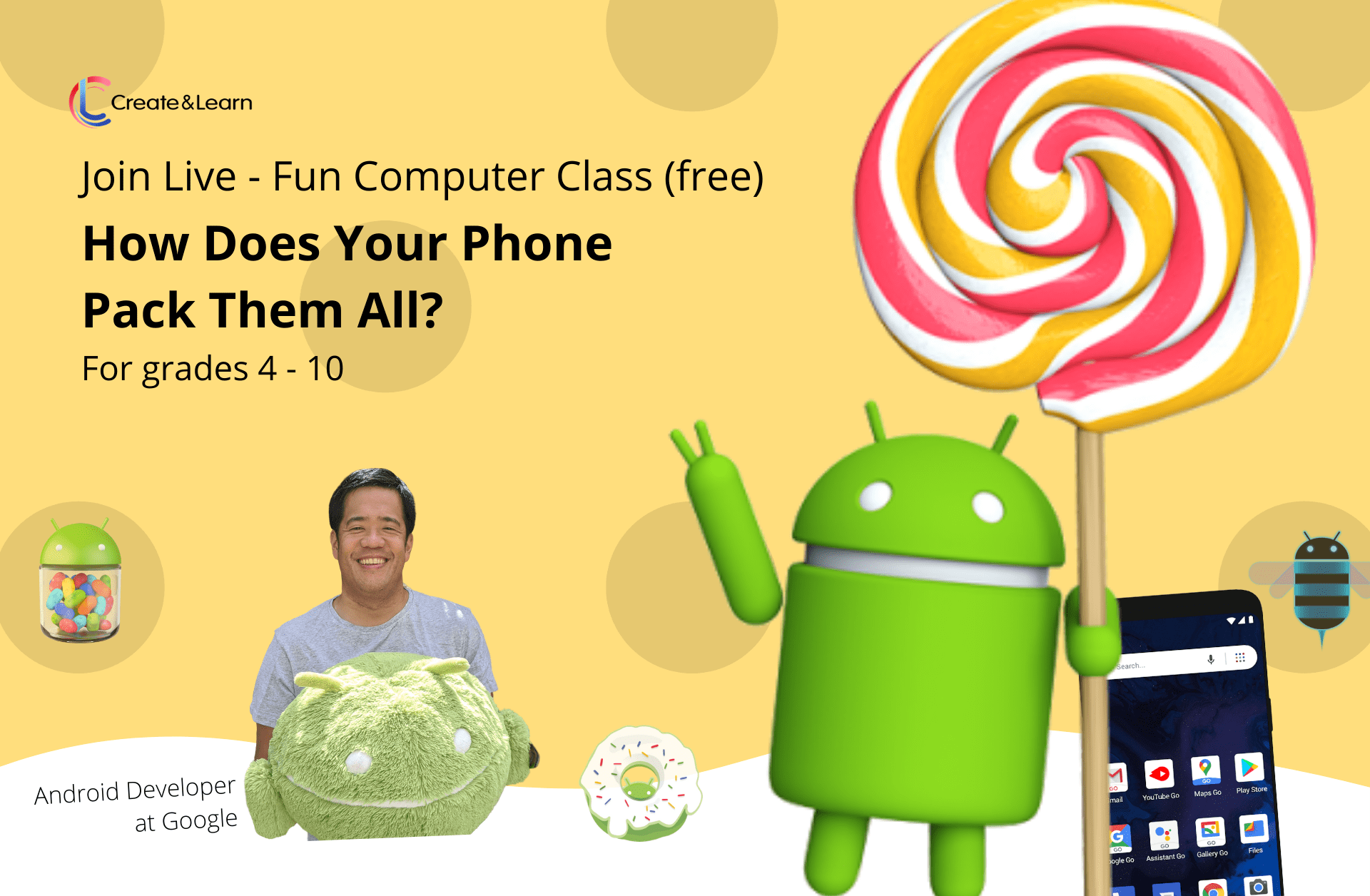 How Does Your Phone Pack Them All?
Jun 7th (Sunday) 10:30am Pacific Time / 1:30pm Eastern Time
Sign up now.
In this class, James, the Android Developer at Google, will help your child learn more about Android, the system that powers many billions of mobile devices in the world. See how experts code the mobile apps and try to develop something of your own.
Also, today is the last day to sign up for the Open Class with the Senior Scientist at Nvidia. Join us tomorrow to learn about the powerful computer technologies that are used in Star Wars, Minecraft, and AI like self-driving cars.
From Blockbuster Movies to AI - Learn the Power of GPU
May 27th (Wednesday) 12:00pm Pacific Time / 3:00pm Eastern Time
Sign up now.
We look forward to seeing you in these classes. Stay well and have fun!
Jessie
Founder & CEO of Create & Learn